Transitioning Products from Traditional to Touch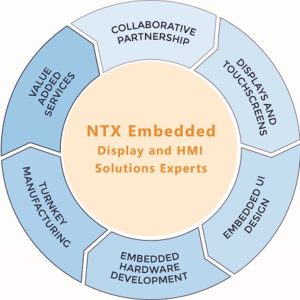 NTX Embedded is a global design and manufacturing company focusing in touch based HMI and controls solutions.  We believe in developing strong partnerships with our customers to engineer touch based embedded HMI solutions. Our relationships with our customers are strategically aligned, which enables us to focus on their products and invest the time needed to ensure our design is the best fit for the application.  With our expertise in User Experience design, we can help you to create the best of breed software and hardware solution to enhance your product's usability and appeal.  Every interaction with the device should be intuitive, easily comprehensible, and work seamlessly with your equipment.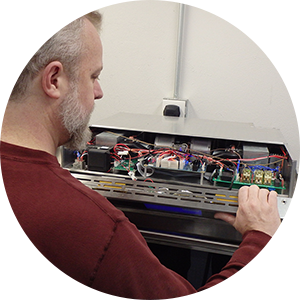 NTX is a full service design, development, and manufacturing company. We stand apart from our competitors by offering more than just component level products or just design services.  Our ability to provide end to end solutions from design to system level manufacturing is unique in the market.  This level of comprehensive service and product offering is the cornerstone of our success in providing the best solutions at the right price. Our organization is nimble, creative and seasoned and we compete exceptionally well against the more traditional and Asian competitors. We are interested in the long term success of your company and we are committed to providing the highest level of service and support you would expect from a partner.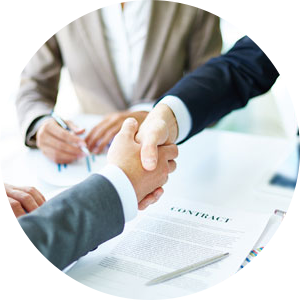 Our clients trust us with their most valuable intellectual property. In order for us to implement your vision, we must get to know your product, how you do business and how the end users may interact with the product. We hold that information in the utmost confidence. Many of our clients are the leaders of their respective industries, and we are proud to be the technology partner behind their success.  Contact us to begin a relationship that will help your business to succeed.
NTX can be an extension to your design team by offering our expertise in display, touch panel, and embedded system design.  We help you focus on what you do best in the core technology of your product.  We can participate in different entry points of the design process to augment your engineering resource.  Our highly adaptive and knowledgeable technical staff will work collaboratively with you to fast track your design to the market.
Call us so we can understand your needs and start to show you how we can help you build an outstanding user experience.
NTX Embedded is committed to your online privacy. See our privacy policy for more detail.
NTX Embedded is committed to supporting global human rights. See our policy on conflict minerals.