Outdoor Device Protection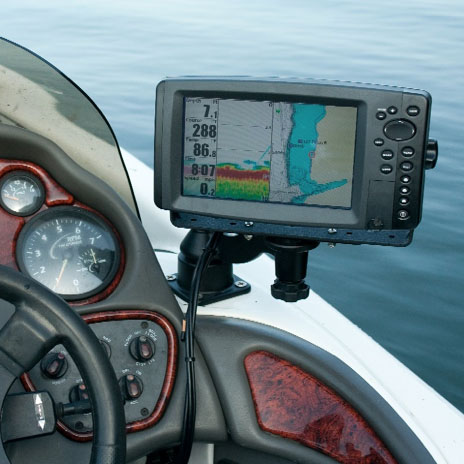 Developers of outdoor systems involving LCD displays, such as handheld devices, digital signage, kiosks, teller machines and others, sometimes face a tradeoff between protection and visibility. The display should be protected from the elements or else the sun, wind, rain, wide swings in temperature and constant human interaction could severely impair the functionality of the application. Too often though, the bonding method and materials used to protect the display screen can cloud and distort the clarity of the LCD image. The system may be protected, but its ease-of-use suffers because the display is harder to read or understand.
Optical bonding addresses both protection and ease-of-use with a sturdy and translucent layer of an optical adhesive that eliminates internal reflections and refractions of light that would normally distort the image on the LCD display.
How Optical Bonding Works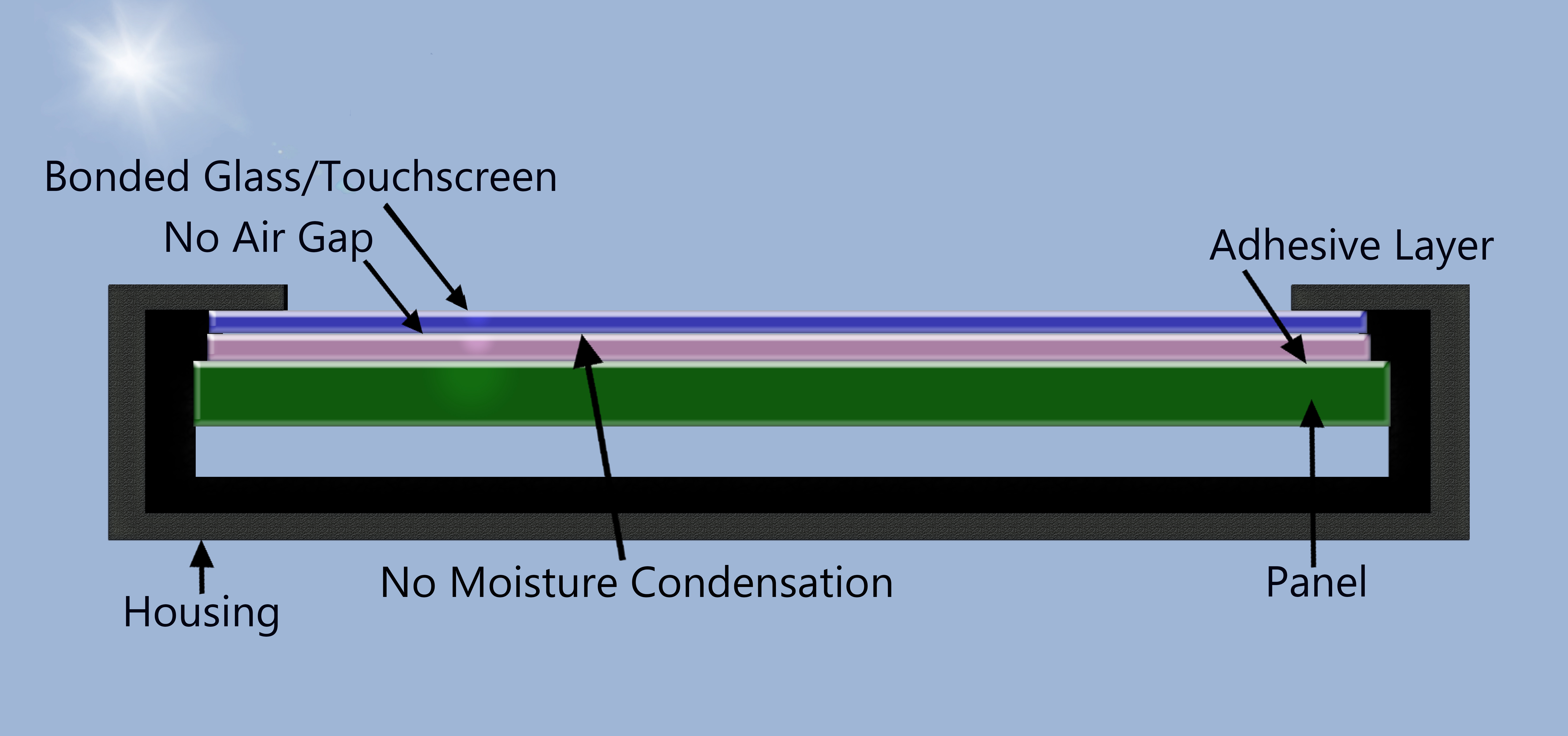 Optical bonding affixes a sheet of protective glass to the LCD display with a special optical-grade silicone-based adhesive. In addition, this optical bonding adhesive can also bind a touch panel to the LCD display screen if touch interaction is required by the application.
This method eliminates any of the air gaps that typically occur with other bonding methods between the protective glass, the touch screen and the underlying LCD display. Air gaps between these layers can cause glare and provide reflective surfaces for the outside light passing through the assembly. When the light reflects off of these surfaces, it will cloud the image on the LCD. Eliminating as much reflective light as possible essentially increases the resolution of the image for the reader or viewer, enhancing the usability of the system and protecting it at the same time. Besides especially sunny conditions, optical bonding can enhance visibility under other conditions as well. High humidity, for example, can cause fogging between the layers if air gaps are not eliminated with optical bonding.